Top 5 Best Office Coffee Delivery Services in Tristate Area
The New York lifestyle is intrinsically tied with coffee culture. The city that never sleeps needs a lot of caffeine to stay awake. Coffee is as much a part of a New Yorker's lifestyle as are tall buildings, subway trains, and hot slices of pizza.
The city has even left its mark on coffee culture across the United States and beyond.
America's first-ever espresso machine was brought over from Italy to—you guessed it—New York City. This fine piece of engineering served many a New Yorker at Cafe Reggio in Greenwich Village, starting in 1927. This first dark and foamy sips of cappuccino awakened something lurking deep in the heart of the city.
The Best Office Coffee Services In Your Location
Flavored coffee, like blends with hints of vanilla or hazelnut, was popularized by New York's own Porto Rico Importing Company. This company has been in business since 1902, but really came to fruition during the 1980s when it pioneered the flavored coffee fad.
Finally, New York City is partially to blame—I mean—to thank for the meteoric global rise of Starbucks. The man behind the company's success, Howard Schultz, was born and raised in Brooklyn. There he tasted his first cup of coffee before running off to Seattle to make a small coffee shop into a household name.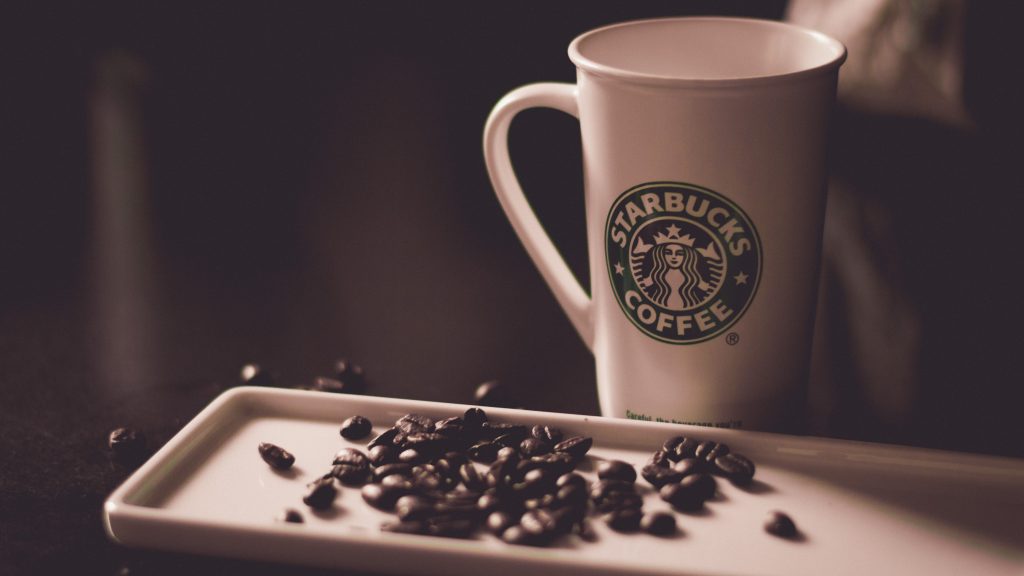 So, if you see how important coffee is to the local history and lifestyle, why not upgrade your office to include some of that liquid gold?
Your employees are already drinking it every chance they get, why not make them love coming to work by offering them a hot cup right in their workplace?
If you are considering offering coffee services for your business in New York City, New Jersey, or the Tristate Area, this is the perfect guide to get you set up. Here we will discuss the benefits of offering coffee services, recommend the best coffee options, and show you the best companies near you.
Why Should You Have Coffee Services in Your Office?
There are so many benefits of having coffee in your office. Let's explore some of them.
Instead of making your employees pop out for a cup of coffee every time they get a fic, why not give them the convenience of fresh, delicious coffee right where they work. Not only is this clearly more efficient than having everyone go out and buy their own coffee, but it shows them that they are valued—that you care.
Little amenities like filtered water or coffee services, add an extra touch to your office—a certain je ne sais quoi.
Something as simple as a coffee pod brewer or a bag of artisanal beans in the kitchen makes the office a more desirable place to be. Employees feel happy to be at work when they have everything they need.
Why not make sure that their daily cup of Joe is taken care of?
Happy employees are productive employees.
Now your employees are staying in the office for their beverages instead of going out, and their moods are soaring from the convenient, delicious coffee in the break room. All is well in your office.
Besides the purely emotional benefits that will keep the team chugging forward, there is a special little chemical helping everyone stay focused—caffeine.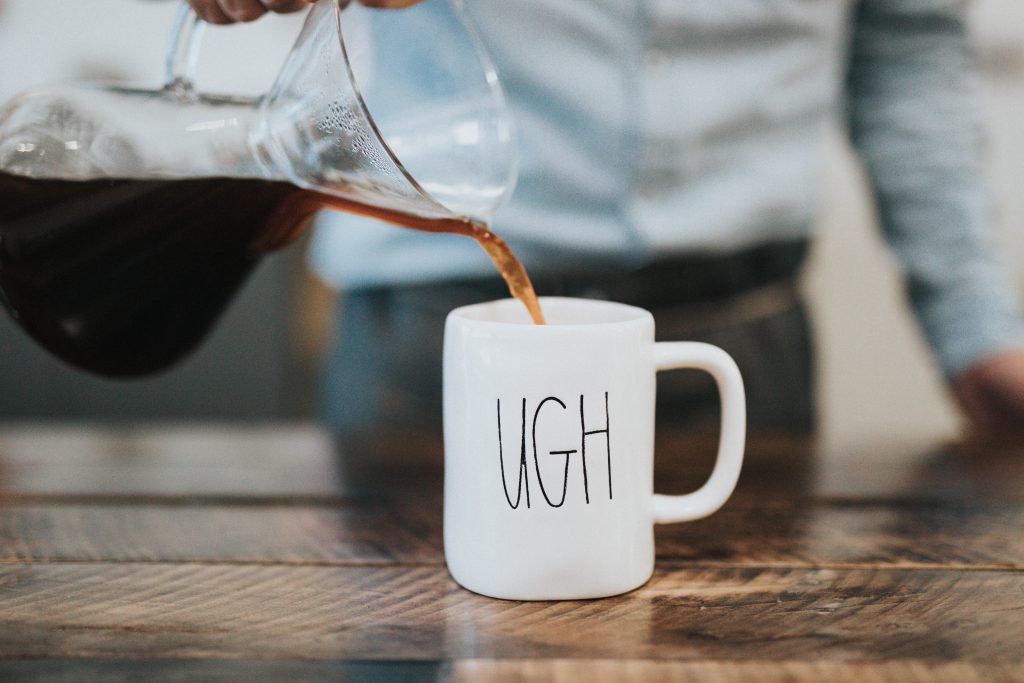 Whether employees are slow starters and need a morning kick-in-the-pants to get going, or the post-lunch blues have them down, a fresh cup of coffee is sure to pick them up. Caffeine—along with the myriad of antioxidants in coffee—will keep minds focused and energy levels high.
The small addition of coffee in your office will boost productivity by allowing your valuable employees to be as focused, awake, and creative as they can be!
It's much more sensible and economical to have some form of a coffee machine in your office than having everyone run out to buy marked-up coffee down the street.
With an in-house coffee solution, your employees can save their hard-earned wages for more important things. Your small investment will pay off as they work away happily and efficiently.
Many of the companies we will cover have vending machine options. Going this route will allow you to keep people in the office, supply them with amazing snacks, coffees, and beverages, and even turn you a profit!
Don't let the intern spend one more day taking unreasonably complex coffee orders for everyone. He is tired of running down the street with fourteen cups of coffee. He trembles in fear at the thought of giving you Janet's 2% milk instead of the skim that you ordered.
Let everyone involved save some time and money with real coffee service in your office.
Office coffee services do a fantastic job of reducing waste. Freshly brewed coffee poured into reusable mugs saves the landfills a lot of paper cups. If that's not your style, many of the companies we compared offer recyclable cups and bottles.
Keeping your employees' needs closeby can also reduce carbon emissions by eliminating the need to drive to get coffee, water, or snacks each day.
As far as coffee goes, almost all of these companies offer some form of organic, fair-trade, or other eco-friendly coffee. You will feel good sipping at your cup, knowing that your coffee was grown and traded fairly and sustainably.
How to Find the Best Coffee Services and Prices
The fastest way to compare multiple companies for price and quality of service in your area is to fill out our form.
By entering some simple information like your ZIP code and desired coffee solution, you can quickly and efficiently find the best options near you. Our goal is to make this process as simple as possible!
If you don't know what exactly you need or how often you need it, you can simply leave this information out. We will recommend the best companies near you so you can connect with them and get recommendations.
Top 5 Office Coffee Service Companies in NYC, Manhattan, Brooklyn, New Jersey, Connecticut, Tristate Area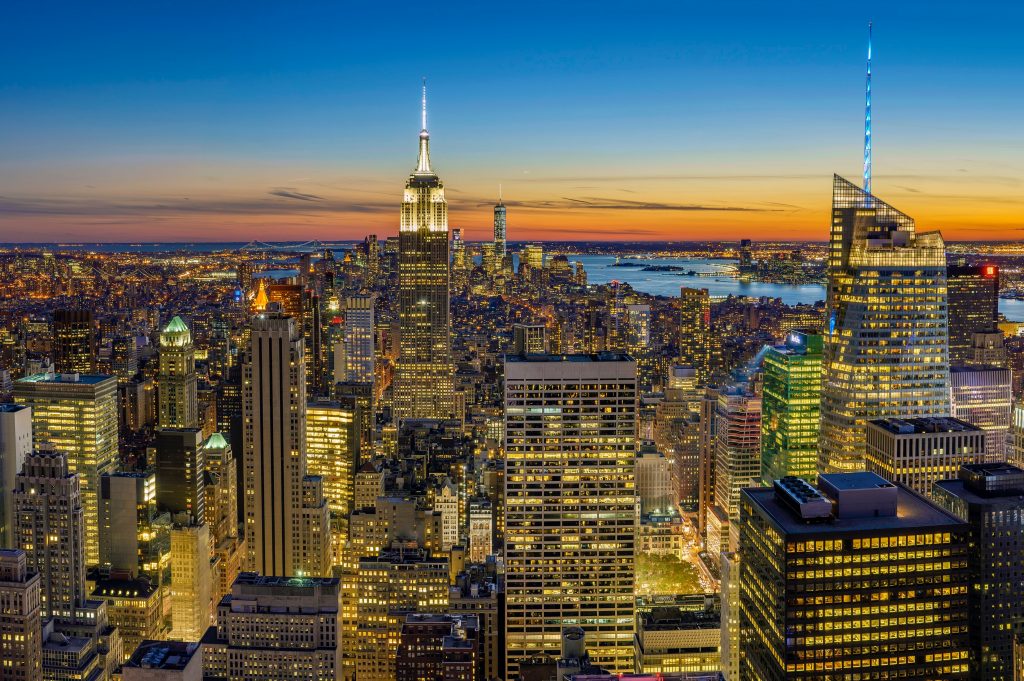 "As a family-owned company in business for over 50 years, we treat all of our clients as if they were family. We understand service, and more importantly, we understand how offices tick."
Perkaroma believes that your office doesn't have to feel like work all the time. They strive to help you make your workplace a more enjoyable and comfortable environment for both you and your employees. From office supplies to beverages, Perkorama is your go-to office supply source.
Perkaroma can help you build in a one-of-a-kind coffee program for your New York or New Jersey office space. From single-cup brewers to commercial coffee systems, they offer environmentally friendly brewing options for your workplace.
Quarterly coffee rotation is a free perk Perkaroma offers to keep office coffee fresh and new. They will provide you with an exciting coffee blend four times a year—free of charge.
Perkaroma believes that coffee is the lifeblood of the office. Keep your business' heart beating with delicious coffee options, such as:
Perkaroma offers an elegant selection of premium coffee and coffee machines from Nespresso.
With Nespresso in your office, you'll never want to go back to generic coffee again.
With a stylish and modular electronic and cash payment system, Nespresso coffee machines are innovative and reliable.
Providing your employees and customers with a cold brew coffee service from Perkaroma will demonstrate your commitment to quality, eco-friendly coffee programs.
Perkaroma carries some of the best cold brew coffee brands in the city, including Lucky Jack, For Five Coffee Roasters, and Wandering Bear.
Cold-brew delivery options are available in bottles, boxes, kegs, and dispensers.
Perkorama has everything you need to keep your workplace stocked and employees happy. In addition to coffee, Perkorama is famous for its healthy snack options.
Some of their most popular healthy snacks include:
A variety of organic and non-organic fresh fruit and yogurt

Single-serve and bulk dried fruit, nuts, and trail mixes

Oatmeal in bulk

An array of energy bars, from snacks to meal replacements, including KIND and PowerBar

Healthy potato chip brands such as Popchips and popcorn-like SkinnyPop
Perkorama also offers:
Snacks and groceries

Breakroom supplies

Office supplies

Cleaning supplies

Shipping supplies
2. Corporate Coffee Systems
"Office Coffee….Redefined."
Corporate Coffee Systems has been delivering innovative break room refreshment solutions in New York City, New Jersey, Connecticut, and Long Island for over 30 years.
Located in New York, Corporate Coffee Systems can easily create an office coffee solution to fit your business.
Corporate Coffee Systems thinks you should reward your hard-working employees for the effort, skills, and expertise they bring to the table. The best way to reward them is through delicious coffee and snacks offered right in their workplace.
Through their workplace refreshment options, Corporate Coffee Systems can offer you the premium quality coffee which your employees deserve. This will boost their productivity while creating an environment where they feel fulfilled and relaxed.
Corporate Coffee Systems is proud to offer premium quality coffee from the finest beans, roasted to perfection. This coffee treats the senses with incredible smells and flavors.
With single-serve pods, traditional brews, national brands, locally roasted artisan coffees, or their brand new cold brew, Corporate Coffee has something for you that will change the entire office. 
As part of our office coffee services, including commercial brewing equipment, businesses can choose from a plethora of options we carry, including:
Pod singles are pre-packaged coffee products that offer one cup per package. Employees can select their desired flavor or blend, pop it in the machine, and enjoy their coffee nearly instantly.
These offer flexibility and convenience to your office coffee lovers.
Cold brewing redefines your perception of coffee. It offers freshly roasted, coarse ground coffee soaked in cold water for 24 hours. This method creates less bitterness in the coffee for a smooth, sweet, full-bodied flavor.
Savor the taste, which is enhanced by the absence of heat.
This delivers that old-school brew scent in a variety of styles to meet your needs. Either grind them up and put them into a traditional brewer or use them whole in a bean-to-cup system.
Employees will appreciate the quality and flavor of freshly ground coffee in the office.
A convenient alternative to whole beans. These freshly ground coffee beans work perfectly with traditional coffee brewers, in pour-overs like Chemex, and unique espresso blends can create the perfect shot in an espresso machine.
Corporate Coffee has many delicious varieties to choose from.
Corporate Coffee carries many flavors and top brands to suit your specific needs. You can get official Keurig cups or other artisan coffee pods for a fraction of the price. This K-Cup pod solution is guaranteed to please.
Commonly known as Frac Packs, these are pre-measured and freshly sealed packages of exciting coffee flavors. Frac packs offer consistency and ease with each cup.
Popular in Italy and making its way around the world, an espresso solution in the office is guaranteed to get even the biggest espresso aficionado excited.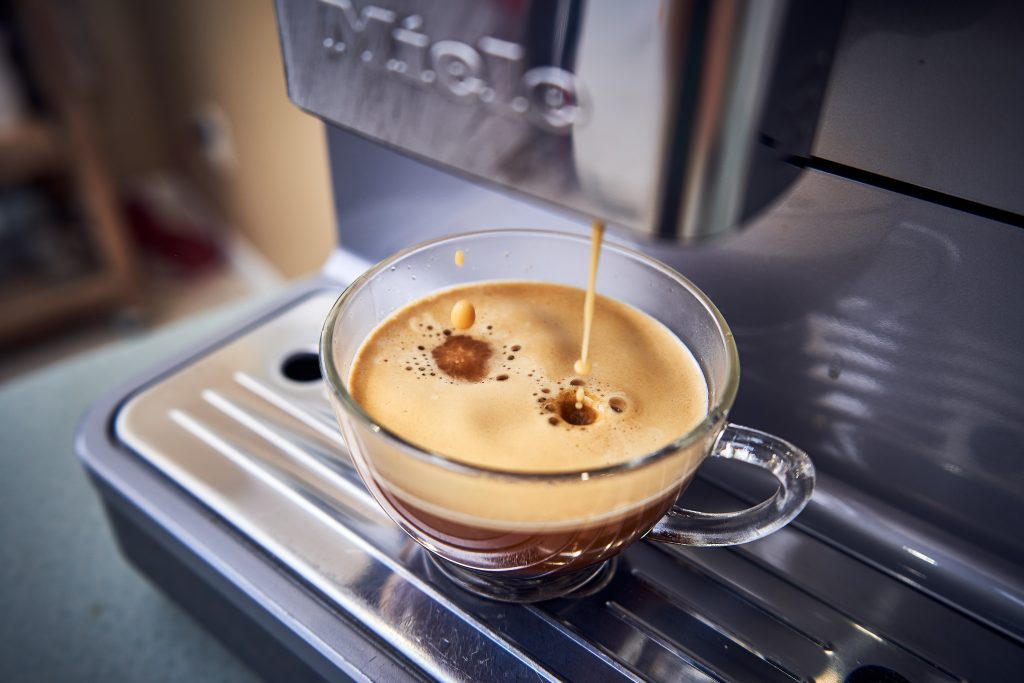 Corporate Coffee Systems also acts as a total break room solution. On top of their coffee services, they provide:
Breakroom supplies

Tea, hot chocolate, instant beverages, and soda

A variety of snacks and candies

Janitorial supplies

Water coolers, bottled water, ice, and water filters
"Consumer demands and the industry have drastically evolved over the past four decades, but US Coffee's main concern is still the same as it was more than 40 years ago: providing the best possible service to our valued customers."
US coffee has been making employees smile for three generations of family business. It has grown from a small, local coffee supplier to a well-respected leader in the office coffee service industry.
It all began back in 1972 when the need for office coffee services was innovative and new to businesses.
Now, more than 40 years later, US Coffee is one of the last independent office coffee services in the tri-state area.
When you team up with US Coffee, you're getting a full-service commitment for all your coffee, break room, office supply, water cooler, and vending needs. This is a real one-stop-shop for your office needs.
So, why should you consider US Coffee?
They're a local business.
They have competed successfully against big box stores for over 40 years. Studies show that when you shop locally instead of from a national chain, 70% of your money stays in the local economy as opposed to a mere 14%. Now that's a cause worth supporting.
Many businesses are taking the initiative to become greener—US Coffee is no different. With their service, you can be as green as you want to be.
They carry a full line of the eco-friendly break room and office supplies and team up with local roasters that are praised for their fair-trade practices and ethical standards.
US Coffee has one job: to make your job easier. They are a one-stop-shop for all your coffee, break room, and office supply needs.
They carry over 40,000 office supplies as well as office furniture and technology, so you don't have to waste any of your valuable time looking elsewhere.
US Coffee has you covered with all of your coffee needs. They offer different coffee systems to fit any office place. The coffee services they provide are:
US Coffee offers ground coffee in many different sizes and quantities, from 2.5oz bags to 5lb bags and beyond, to accommodate offices of all sizes.
The ground coffee is roasted to perfection from fresh beans and plants from all around the globe. In addition to bestsellers like Starbucks and Peet's, they also carry locally roasted products that guarantee ultimate freshness.
If your office is full of premium coffee enthusiasts, whole bean coffee is for you.
Whole bean coffee has a fresh-off-the-farm vibe that coffee lovers yearn for. Nothing quite compares to receiving a bag of coffee that was harvested directly from one of the most renowned coffee farms in the world and then roasted to perfection.
US Coffee carries tons of varieties, roasts, and flavors in whole bean form, from big brands like Starbucks and artisan coffee roasters like Intelligentsia.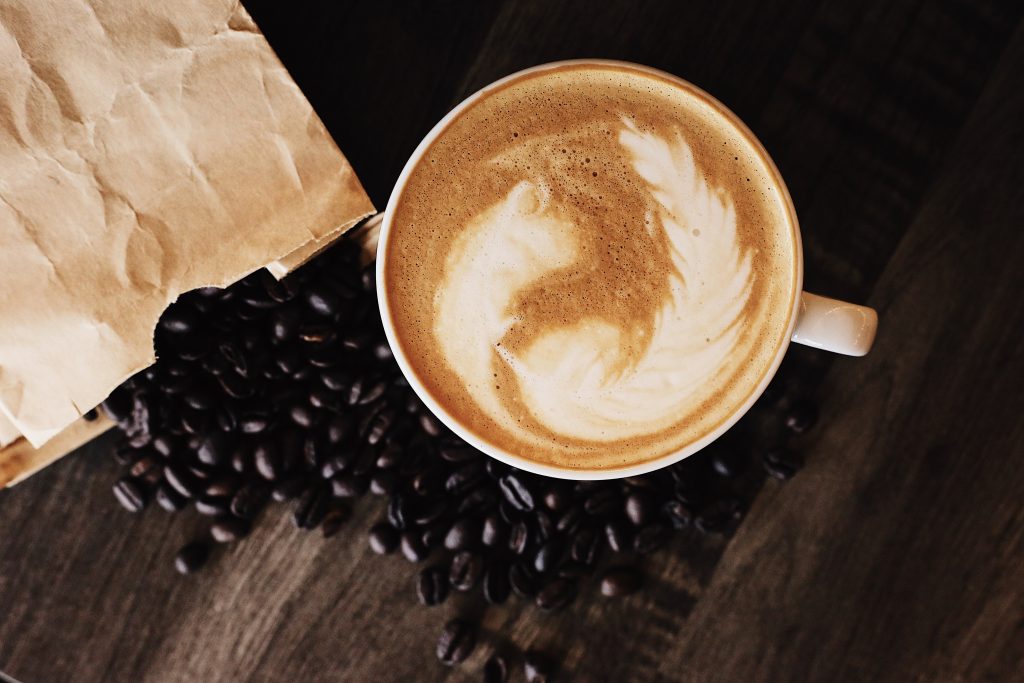 You can find Wandering Bear and City of Saint's cold brew on US Coffee's list of amazing products.
Wandering Bear is a perfect option for small to medium offices who simply can't get enough iced coffee. Their unique cold brew box not only fits in office fridges of all sizes; it also effortlessly dispenses coffee and is easy to recycle.
Known for their convenience, speed, and variety, Keurig k-cups have become a staple in every office break room. US Coffee is proud to be named a Keurig Authorized Brewer.
Flavia makes single-serve cups of coffee with its trademark fresh packs. Freshpacks are foil-sealed to protect the coffee from oxygen and moisture and are meant to be used with FLAVIA certified brewers.
Coffee machines Nespresso prides itself on a one-of-a-kind sensory coffee experience that combines a smooth taste, full-body, and rich crema.
Nespresso is committed to making a positive impact on the environment and on sourcing the highest quality coffee to create a wide variety of authentic flavors all at the touch of a button.
Known as "Italy's Favorite Coffee," Lavazza combines different types of coffee from all around the world. Lavazza has a special line of espresso brewers accompanied by Lavazza capsules.
Lavazza incorporates more than 100 years of experience to bring you authentic flavors and quality in every espresso.
US Coffee can also stock your office with a variety of essentials. Currently, they offer:
Tea and hot chocolate

Break room services like snacks, drinks, and supplies

Water coolers and water filtration systems

Office supplies, furniture, and technology
"As leaders in our industry, we continue to set the bar by investing in and improving our product offerings, technology, people, and training."
Corporate Essentials was born over 20 years ago out of a vision to create a company whose products would be valued by customers, respected by peers and suppliers, and loved by its employees.
Today, that vision is a reality.
Working with Corporate Essentials will allow you to boost productivity and satisfaction in your office for a reasonable price with one of the most respected brands in New York.
Corporate Essentials believes that going in and out of the office to grab coffee interferes with projects and can be detrimental to success. A better solution is to add a coffee or beverage machine in your kitchen or breakroom.
Check out all of Corporate Essentials outstanding coffee services.
They offer a variety of hassle-free single-cup brewers from major name brands like RealCup, Bunn, Keurig, Starbucks, Cafection, De Jong Duke, Curtis, and Newco. You can be sure to find a single-cup coffee maker that your employees will love.
Traditional coffee brewers
Choosing traditionally brewed coffee is an excellent way to offer top coffee selections from around the world or around the corner.
Many of these brand names can be found at your favorite coffee shop, brewing the coffee you enjoy every morning. Whether you choose a brewing system from Fetco, Curtis, Newco, or Bunn, you'll be sure to put a smile on your employees' faces.
Plus, our factory-trained service technicians will train your team on how to brew the perfect cup of coffee every time.
Espresso machines are the ultimate alternative to traditional and single-cup coffee makers. By providing your employees with in-office espresso services, you'll be showing your appreciation and dedication to what they really want.
Espresso makers can craft a variety of delectable drinks everyone will enjoy.
Corporate Essentials offers high-end espresso machines from reputable brands like Nespresso, La Marzocco, and Franke.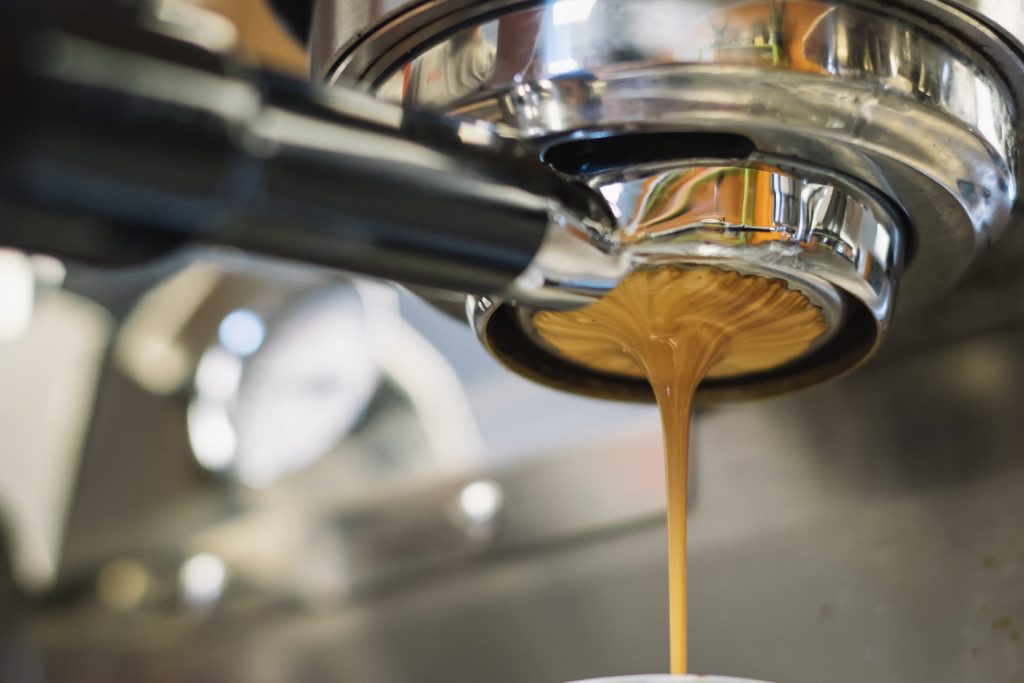 Once your coffee needs are settled, Corporate Essentials can hook you up with everything else you need to keep a fully-stocked breakroom. You can order:
Full pantry service

Snack delivery

Premium office catering

Break room design

Water, tea, hot chocolate, and on-tap beverages

Craft beer

Healthy snacks

Janitorial supplies
"We are the break room experts, proudly providing remarkable experiences at more than 150,000 locations in North America."
Aramark focuses on enriching and nourishing the lives of millions all over the world, providing a wide range of services to a diverse group of clients in 19 countries. They serve world champion sports teams, Fortune 500 companies, state-of-the-art healthcare providers, and the world's leading educational institutions.
One of their most popular services, and one that every office needs are coffee service.
Aramark knows that coffee and tea are an integral part of company culture, whether it's getting through a night shift or fueling a workday.
For this reason, Aramark only partners with high-quality, trusted brands to offer you a range of gourmet office coffee, tea, and cocoa, with options like an organic, fair trade, and cold brew coffees for your office.
Along with your coffee, you'll be able to choose the coffee brewer and/or espresso machine that fits your workplace. Take your pick from a variety of sweeteners and creamers, including dairy-free milk alternatives, cups, lids, stir sticks, and other office coffee and pantry supplies.
Aramark can hook you up with the coffee machines you need to supply the outstanding blends they provide, such as:
Single-serve coffee machines

Bean-to-cup systems

Airport machines

Espresso machines
Working with Aramark on your office coffee solution grants you some awesome perks:
Delivery, stocking of office coffee supplies, and equipment maintenance are included with every order

Cups, plates, utensils, and other paper products are available, with plenty of eco-friendly options

Wide variety of coffee creamers, milks, and sweeteners, including natural options, and dairy-free alternatives

Machines are maintained to ensure you get the best tasting coffee and tea for your office

Your dedicated Aramark team is happy to help with additional deliveries, maintenance requests, and anything else you may need to delight your colleagues and guests
Aramark is a world leader in supplying beverages, snacks, break room supplies, and much more. After you have picked out your new office coffee system, you can check out Aramark's other incredible offerings.
Protein bars, chips, and a whole lot more. Aramark keeps their eyes on food trends to bring you the latest in snacks and help you satisfy changing tastes.
Improve the quality and taste of your tap water—and consequently your coffee—with eco-friendly bottle-less water coolers and water filters. You can get water flavors and sparkling water dispensers to mix things up and enhance your office beverage experience.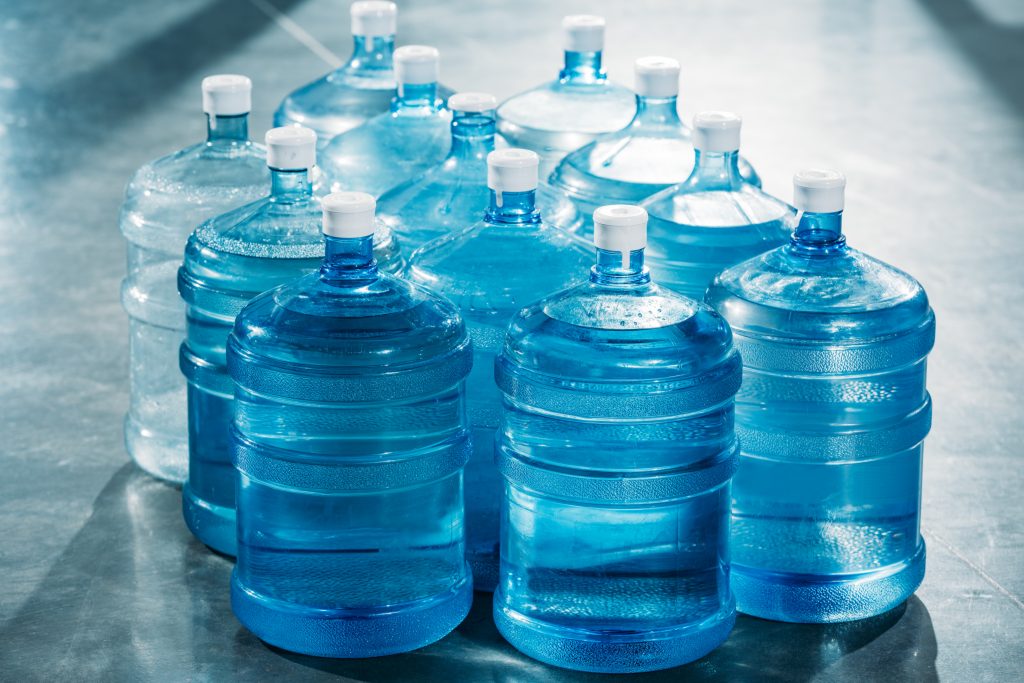 Aramark vending machine features like cashless transactions, snack promotions, temperature control, and custom branding allow for increased product choices and employee engagement.
Enjoy the height of freshness with grab-and-go markets offering gourmet meals and coffee shop favorites. Snacks and convenience items round out the markets to make this a wonderful perk for your employees.
Cups, napkins, cutlery, cleaning supplies, and more. Aramark carries eco-friendly products that are compostable or recyclable and made with renewable materials, as well as more traditional options.
These top office coffee service companies all offer outstanding products and services. We chose these companies because of the variety of equipment and services they offer, their history, their customer ratings, and, most importantly—their coffee.
No matter which you choose, your team will surely be happy with the results.
Now that we have broken down the ins-and-outs of office coffee systems and given you some ideas to work with, you should be confident that you can get the right option for your office.
For pricing, options, or more information, fill out our form, and we will get back to you with everything you need to know.
So, go ahead and give your employees, guests, and clients the incredible gift of fresh, delicious coffee in your office. If their smiles and cheers aren't enough of a reward, just think of the increased productivity and boosted morale.
You will wish you had gotten coffee services sooner.
TopWaterdelivery.com was established to help businesses and homeowners find the best water service company.