Top List for The Best Office Coffee Delivery Service in Los Angeles
Is your office thinking of adding coffee services to your office break room or kitchen? Whether you get a classic coffee brewer, a commercial-grade espresso machine, or a few kegs of ice-cold brew on tap—your employees will be sure to thank you.
As much as coffee services add pizzazz to your office—improving morale and offering luxury to employees and clients alike—the effects are also practical.
The Best Office Coffee Services In Your Location
An online study in 2013 by the National Coffee Association revealed that as much as 83 percent of American adults consume coffee. Chances are, your employees don't just drink coffee—they run on coffee.
Caffeine increases attention spans, improves focus, and boosts mental energy. Giving your team the energy boost they desire through office coffee services is sure to increase productivity and pay off in the long-term.
You may already have some kind of coffee system in your office and are looking to upgrade.
Or, perhaps you don't offer any coffee in your office and would like to explore your options.
No matter your current coffee situation, there is a solution for you.
In this article, we will teach you everything you need to know about office coffee—the equipment, beans, and companies that make it all possible.
Why Should You Have Coffee Services in Your Office?
There are so many benefits of having coffee in your office. Let's explore some of them.
Instead of making your employees pop out for a cup of coffee every time they get a fic, why not give them the convenience of fresh, delicious coffee right where they work. Not only is this clearly more efficient than having everyone go out and buy their own coffee, but it shows them that they are valued—that you care.
Little amenities like filtered water or coffee services, add an extra touch to your office—a certain je ne sais quoi.
Something as simple as a coffee pod brewer or a bag of artisanal beans in the kitchen makes the office a more desirable place to be. Employees feel happy to be at work when they have everything they need.
Why not make sure that their daily cup of Joe is taken care of?
Happy employees are productive employees.
Now your employees are staying in the office for their beverages instead of going out, and their moods are soaring from the convenient, delicious coffee in the break room. All is well in your office.
Besides the purely emotional benefits that will keep the team chugging forward, there is a special little chemical helping everyone stay focused—caffeine.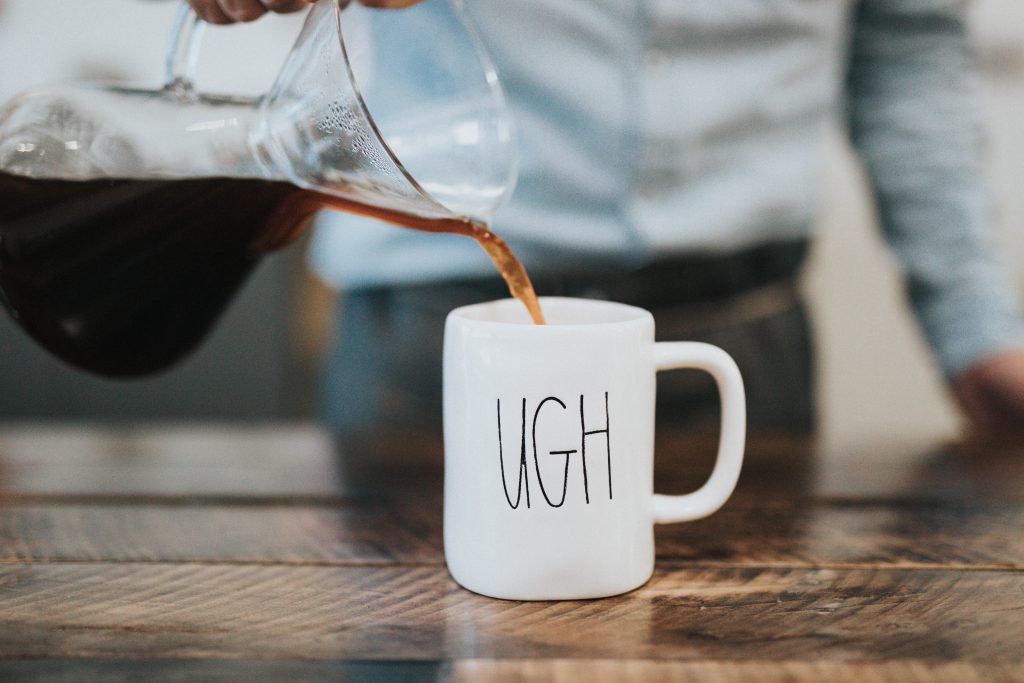 Whether employees are slow starters and need a morning kick-in-the-pants to get going, or the post-lunch blues have them down, a fresh cup of coffee is sure to pick them up. Caffeine—along with the myriad of antioxidants in coffee—will keep minds focused and energy levels high.
The small addition of coffee in your office will boost productivity by allowing your valuable employees to be as focused, awake, and creative as they can be!
It's much more sensible and economical to have some form of a coffee machine in your office than having everyone run out to buy marked-up coffee down the street.
With an in-house coffee solution, your employees can save their hard-earned wages for more important things. Your small investment will pay off as they work away happily and efficiently.
Many of the companies we will cover have vending machine options. Going this route will allow you to keep people in the office, supply them with amazing snacks, coffees, and beverages, and even turn you a profit!
Don't let the intern spend one more day taking unreasonably complex coffee orders for everyone. He is tired of running down the street with fourteen cups of coffee. He trembles in fear at the thought of giving you Janet's 2% milk instead of the skim that you ordered.
Let everyone involved save some time and money with real coffee service in your office.
Office coffee services do a fantastic job of reducing waste. Freshly brewed coffee poured into reusable mugs saves the landfills a lot of paper cups. If that's not your style, many of the companies we compared offer recyclable cups and bottles.
Keeping your employees' needs closeby can also reduce carbon emissions by eliminating the need to drive to get coffee, water, or snacks each day.
As far as coffee goes, almost all of these companies offer some form of organic, fair-trade, or other eco-friendly coffee. You will feel good sipping at your cup, knowing that your coffee was grown and traded fairly and sustainably.
How to Find the Best Coffee Services and Prices
The fastest way to compare multiple companies for price and quality of service in your area is to fill out our form.
By entering some simple information like your ZIP code and desired coffee solution, you can quickly and efficiently find the best options near you. Our goal is to make this process as simple as possible!
If you don't know what exactly you need or how often you need it, you can simply leave this information out. We will recommend the best companies near you so you can connect with them and get recommendations.
It really is that easy.
Top 5 Office Coffee Service Companies in Los Angeles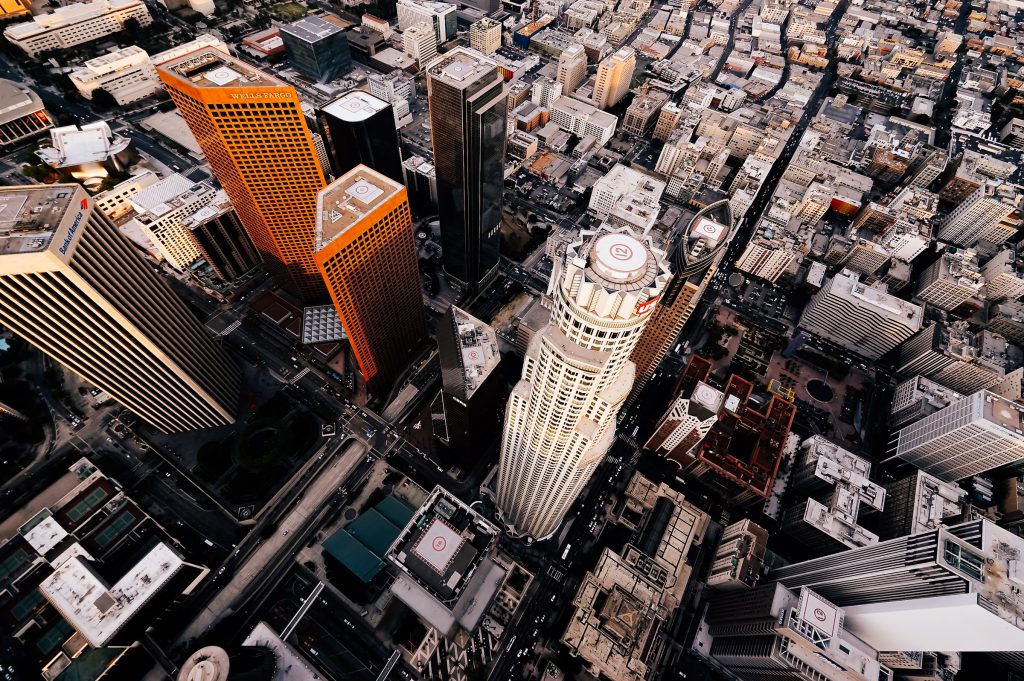 1. Gourmet Coffee Service
"We're Going to Spoil You!"
That's a great motto for your office coffee supplier to have. Gourmet Coffee Services wants your office to feel warm, welcoming, and even luxurious.
From brewers and beans to fresh drinks and snacks, you'll find everything you need for your office pantry in their inventory. Gourmet Coffee Service's bean collection includes options from all over the world.
In addition to office coffee services, Gourmet Coffee Service can level-up your office with vending machines and micro markets.
These can hold everything from ice cream to breakfast sandwiches to salads, fresh fruit, snacks, drinks, frozen dinners, and more.
Your employees won't have to fiddle with loose change because the vending machines accept prepaid cards. Everyone can stock up on their snack cards to keep themselves charged and focused on one of the most efficient ways possible.
Gourmet Coffee Service has traditional coffee brewers along with some of the most impressive single-cup brewers on the market. They've got you covered with the finest equipment, expertly installed free of charge.
The drip coffee brewers they offer are provided rent-free. Rentals vary on bean-to-cup units. If you don't know what would work best for your office, a free consultation with their coffee, experts can help guide you in the right direction.
As an importer and roaster of fine Arabica beans, Gourmet Coffee Service cuts out the middleman and passes the savings on to you. The beans are sourced from around the world and roasted to perfection to give your workers their daily kick.
Gourmet Coffee Services has a special blend of delicious Costa Rican coffee that can help to make a difference while enjoying a simple cup of joy.
Five percent of gross sales of the Costa Rican coffee is contributed to the City of Hope—a leader in breast cancer research. The coffee is specially crafted to be a delicious, everyday brew that is affordable to stock in an office.
Every time you flip on the coffee machine, you are making progress towards a cure for breast cancer. How amazing is that?
At Gourmet Coffee Services, they believe in making the office a comfortable place that employees actually want to be. This is why they sell everything you need for an outstanding office kitchen and breakroom.
Gourmet Coffee Services keeps you stocked with:
Coffee, Tea, and Coffee Service Products

Kitchen Paper Products

Beverage and Snack Delivery

Fresh Fruit and Dairy Delivery

First Aid Supplies

Fresh Drinking Water

Sparkling Water Systems

Vending machines
"Serving standard brewed coffee is a nice office perk for employees and proper business etiquette for guests. But your company is not standard or ordinary, and neither should be your coffee."
Espresso-Etc! Takes the work out of providing your employees, clients, and customers with specialty coffees without the expense of leaving the office. They help their Los Angeles clients to craft the ultimate break room that goes above and beyond the rest.
Clients keep coming back because of the extraordinary products, innovative solutions, and quality customer service.
Espresso-Etc! Takes the risk out of upgrading your breakroom. They will set up a beautiful, commercial-grade coffee machine in your office for a no-obligation free trial. You can see how your employees, guests, and clients respond to the delicious, gourmet coffees before spending a penny!
When the free trial period ends, you can keep the coffee machine for free, and Espresso-Etc! will continue to provide you with top quality service and products. If you are unsatisfied at the end of the trial, they can remove the machine and bid you farewell. There's no pressure, no hassle.
Espresso-Etc! Offers many options to get your coffee fix. These include: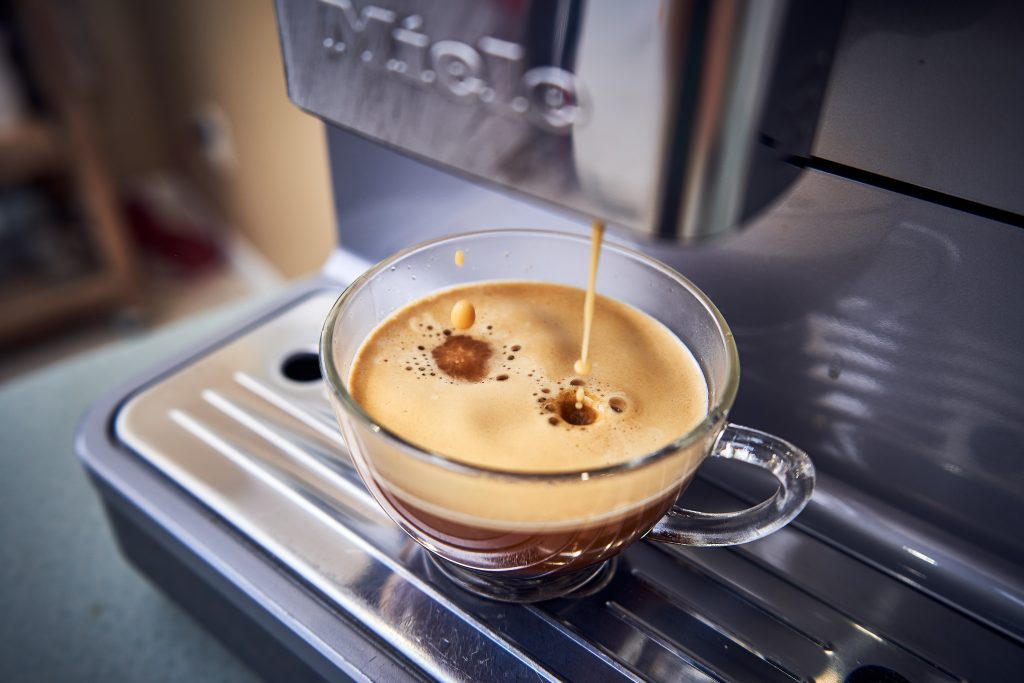 Super-automatic espresso machines
These machines do all the work for you, saving you time, effort, and cleaning up.
As much as many offices would love to offer espresso drinks, the reality is that a barista will be required to operate the machine, make drinks, and clean up.
This is why most offices don't have them. It's simply impractical to pay a barista to be on-site all day for a couple of macchiatos after lunch.
With Espresso-Etc!'s automatic machines, employees can make lattes, cappuccinos, and other espresso drinks with the push of a button. No experience is required. At another push of a button, the Espresso-Etc coffee machine cleans itself automatically!
You can get commercial cold brew coffee, and keg dispensers delivered right to your office! This cold brew is made with a blend of ethically sourced, certified, and natural organic coffees.
All of Espresso Etc!'s comes from The Steeping Giant.
The Steeping Giant cold brew coffee begins with hand-picked artisanal beans sourced from the world's finest coffee estates. Their roasters produce a micro-roasted batch that is second to none. The distinct flavors come from signature brewing and filtering techniques that happen no later than 48 hours after roasting.
This cold brew is perfect for an office environment. It requires no expensive machines to brew or prepare the coffee. The drink comes ready-made in a keg dispenser, ready to pour at an instant.
The keg dispensers are designed to be durable enough to withstand the abuse of retail environments yet small and portable enough to be ultra-convenient in smaller applications.
Here are some perks of stocking Espresso-Etc! cold brew in your office:
Award-winning cold brew coffee in a keg

Flexible billing

Weekly and biweekly deliveries

Ready to tap kegerator sales and leases

No cost setup for qualifying accounts

White glove service staff
CBD Coffee - Whole Beans & Freshly Ground
Espresso-Etc! CBD coffee delivers the health benefits of cannabidiol (CBD) in a delicious cup of small-batch coffee.
The CBD in the brew reduces all of the jitters, anxiety, and acidity typically associated with coffee, for an exceptionally smooth and relaxing coffee experience.
CBD coffee also boasts many other health benefits like anti-inflammatory, anti-anxiety, and neuroprotectant properties. CBD contains no THC or any other psychoactive compounds, meaning it gives none of the "high" usually associated with cannabis.
These CBD products are American-grown and of the highest quality possible.
Espresso Etc! is bringing those benefits to you with flavorful roasts to appeal to any coffee-loving palate, infused with full-spectrum CBD, certified to yield 25mg of CBD per 8 ounces serving.
Available in:
8-ounce bags – whole bean and pre-ground

Single-origin and multi-bean blends

Seasonal and monthly flavors

Want organic?

 

We have that too!

K-cup compatible capsules available
ENNE caffé Espresso Liqueur
This is small-batch, Southern California coffee liqueur—the good stuff.
A huge leap in quality above the usual coffee liqueur, ENNE café Espresso Liqueur is a must-have item in every bar.
This exclusive coffee liqueur is made with the finest blend of espresso beans that have been roasted with a 1972 Italian cast iron roaster to develop the smoothest aroma possible.
Both elegant and earthy with all the complexity and smoothness of a perfectly brewed cup of espresso.
"At Joyride, we are simply obsessed with coffee, and we've fine-tuned our business to focus on quality above all – delivering not only the world's best beans and best craft beverages on tap, but also the best brewing equipment and first-class customer service."
Founded in 2011, Joyride is the brain-child of three brothers—David, Adam, and Noah Belanich. It all started in the back of a food truck as New York City's first mobile specialty cafe.
By serving exceptional coffee and espresso, the company quickly gained popularity among the city's working professionals, most of whom had the same complaint—underwhelming office coffee.
Seeing a huge opportunity, the Belanich brothers sold the truck. They used the proceeds to set up a brick-and-mortar business focused on bringing the world's best wholesale coffees directly to offices.
Since then, Joyride has been growing in popularity. They can be found in some of the country's most innovative companies, providing office employees in New York, Boston, Los Angeles and San Francisco with a satisfying and refreshing premium wholesale office coffee experience.
Joyride's coffees are sourced and roasted by masters of the craft, who approach every step of the process with care and precision not found in your run-of-the-mill cup of coffee.
Joyride can hook you up with the best coffee brewers available.
Pursuing quality above all else, they limit their equipment offerings to reliable, top-of-the-line coffee machines trusted by coffee experts, calibrated to roaster specifications.
If you prefer ground coffee, Joyride will freshly grind your beans at their facilities just before delivery.
But, if your office is full of coffee-lovers, you may be interested in getting one of Joyride's cafe-quality grinders.
They will supply, calibrate, and install your grinder so you and your employees can make the best coffee in town—right in your breakroom.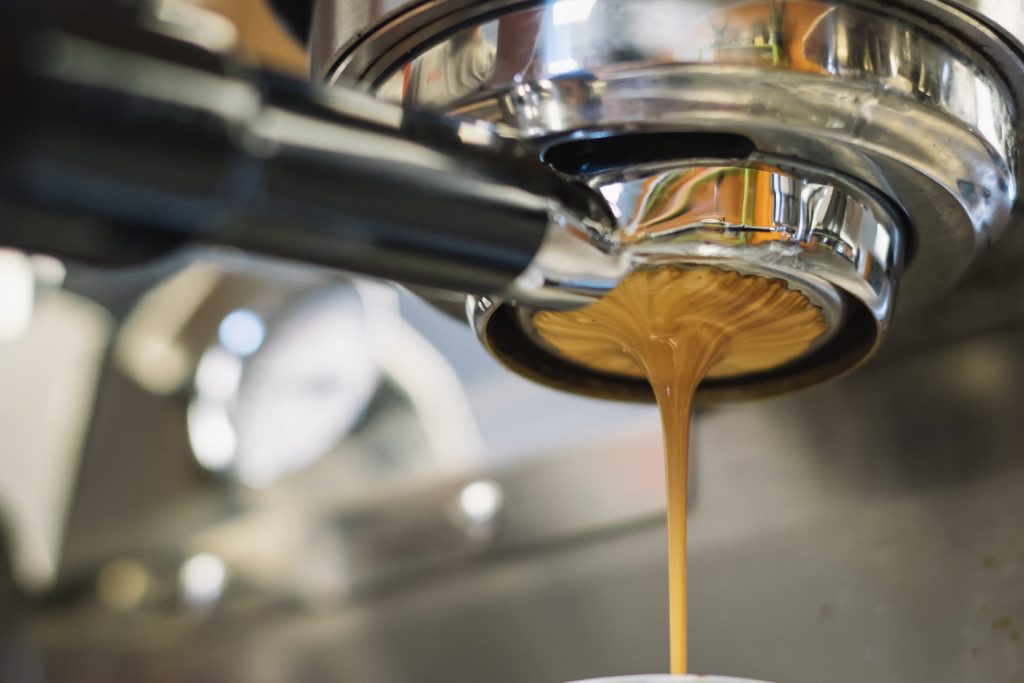 As we mentioned before, cafe-quality espresso machines are a challenging prospect in offices.  Commercial espresso machines are expensive, require extreme care, and because they are manual, they are highly susceptible to human error.
If an espresso program is a must-have in your office, Joyride can set you up for success.
They will train your staff, install the equipment, deliver your beans, and outline a schedule for preventative maintenance. With all of this, your employees will be slinging beans and whipping up incredible lattes at the office all by themselves!
If you prefer the convenience of craft, ready-made cold beverages in your office, Joyride's Craft on Draft service is perfect for you. You can get ice cold kegs of cold brew, iced tea, kombucha, and switchel on tap and in your office.
A Joyride Craft-on-Draft system can streamline workflow, increase consistency, reduce waste, and offer new products for your office. They'll work with you to customize a coffee system to suit your specific space.
High-end cafes are becoming more prevalent in offices looking to provide something special for their employees. Joyride has helped many businesses build office cafes, from full-service roaster-specific barista setups to simple grab-and-go stations in corporate cafeterias.
"As die-hard coffee geeks, our specialty is local specialty coffees, but we also offer a wide range of beverage and snack options to make everyone in the office happy."
Blue Tiger specializes in making your office kitchen experience the perk your employees deserve.
Here, coffee services are broken down into a simple 3-step system to make sure getting high-quality coffee is a breeze.
Your friendly Blue Tiger rep visits your office regularly to assess your office kitchen needs, then submits your coffee order to the roaster electronically.

At just the right time, your coffee is freshly roasted by your favorite roaster. It never sits in a warehouse but goes directly from the roaster to you.

Your freshly roasted coffee is delivered right to you. While we're there, we'll restock the office kitchen, tidy up, and clean the coffee equipment.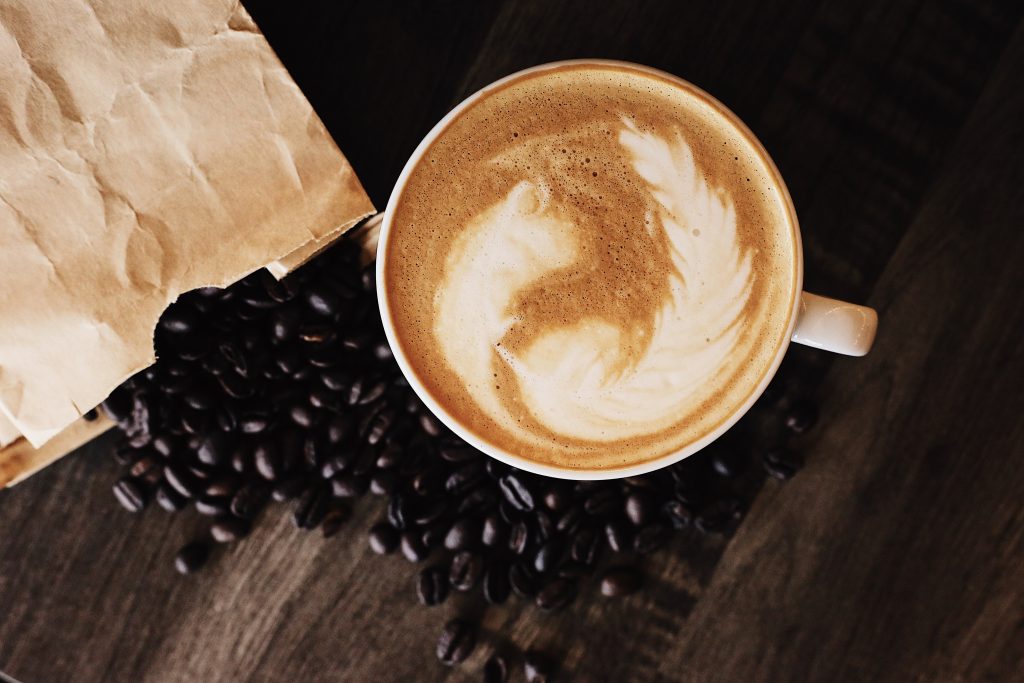 Blue Tiger has the following office coffee solutions:
Blue Tiger strongly believes that a great team deserves great equipment.
They only offer high-caliber equipment that holds up under the wear and tear of a busy workplace without breaking down. Equipment is carefully selected to create the best-tasting coffee while meeting your office's demands.
Blue Tiger coffee equipment:
Brewer/grinder combos

Bean-to-cup machines

Espresso machines

Brew bars

Kegerators
These coffee machines can be easily stocked with Blue Tiger's famous artisan coffee from the best local roasters.
A fun, unique offering for Blue Tiger customers is the "Sip of the Month" program. Each month, Blue Tiger will include one of their featured specialty coffee blends with your regular order. This way, you get to try something new every month without ever giving up your favorite standby.
Employees love the option of a new artisan roasted coffee to try each month alongside their favorite daily brew!
Famous Blue Tiger cold brew coffee is available on tap through their kegerator program or by the bottle, easily delivered to you and your team on a convenient schedule.
Other Services
If coffee isn't your thing, Blue Tiger is sure to have some refreshments that will suit your taste.
Cold-brew, wine, beer, iced tea, ginger beer, matcha tea, and kombucha—on tap, and in your office.
Bringing all of the luxury and fun of artisan roasts and cold brew to tea lovers, this program gives your team a wider array of office beverage choices. Blue Tiger allows you to enjoy a flavorful variety of black, green, white, red, and herbal teas—ready to scoop, steep, and sip.
You can get efficient, worry-free delivery of snacks right to your office. Blue Tiger provides healthy, fresh snack options as well as pre-packaged favorites.
This gives your office unique snacking options that impress and motivate employees while they up energy levels and improve their moods
The Best Office Coffee Services In Your Location
5. Dependable Break Room Services
"We've invested heavily in technology to ensure you get the right product at the right time. Products are rotated, and your time is never spent managing refunds or calling a service tech."
Dependable is a full-service breakroom and vending service. They are nationally recognized for providing a huge variety of delicious beverages and snacks along with the equipment you need to supply them to your team.
One of their top-sellers is their coffee service. Dependable has everything from traditional brewers, single-serve brewers, and popular bean-to-cup brewers.
Blue Tiger can customize the perfect coffee solution for your office.  They carry a variety of coffee brands, including Starbucks, Peets, Coffee Bean, and Tea Leaf, and Gavina.
TO enjoy these delicious coffees, you will need something to brew them with. Again, Blue Tiger has you covered here. They'll hook your office up with:
These are the classic brewer for a reason. Throw the ground coffee into a filter, let it drip, and enjoy. Traditional brewers come equipped with airpots to keep coffee at just the right temperature for hours.
A more convenient option is a single-serve pod brewer. One person, one pod, one cup. It can get much simpler or efficient than that. These Blue Tiger pod brewers utilize biodegradable pods that are unique to their brewers.
The newest innovation in office coffee, bean-to-cup, provides the freshest coffee possible. These machines are an all-in-one coffee solution. The machine will grind, brew, and serve. Anyone can use these machines.
Bean-to-cup systems offer the ultimate combination of simplicity and quality for your office coffee needs.
As a fully-loaded breakroom and vending machine company, Dependable offers a huge array of products for your business. In addition to their delicious coffee, Dependable can provide you with:
Vending machines

Micro markets

Teas, snacks, and specialty drinks

Water filtration systems

Ice machines

Breakroom supplies

Pantry services
These top office coffee service companies all offer outstanding products and services. We chose these companies because of the variety of equipment and services they offer, their history, their customer ratings, and, most importantly—their coffee.
No matter which you choose, your team will surely be happy with the results.
Now that we have broken down the ins-and-outs of office coffee systems and given you some ideas to work with, you should be confident that you can get the right option for your office.
For pricing, options, or more information, fill out our form, and we will get back to you with everything you need to know.
So, go ahead and give your employees, guests, and clients the incredible gift of fresh, delicious coffee in your office. If their smiles and cheers aren't enough of a reward, just think of the increased productivity and boosted morale.
You will wish you had gotten coffee services sooner.
TopWaterdelivery.com was established to help businesses and homeowners find the best water service company.